Peel Law Association - Latest News
Posted by Peel Law Association on 15 August 2018
Each month, watch this space for more information on one of the many benefits of being a PLA Member.
Did you know... The PLA has Court Tabs, Robes and Vests for borrowing?
As a PLA Member, court tabs, robes and vests may be borrowed for day use in the Brampton Courthouse.
Items must be returned before 5:00 p.m. the same day.
Need new court attire? Register for PLA Robing Day.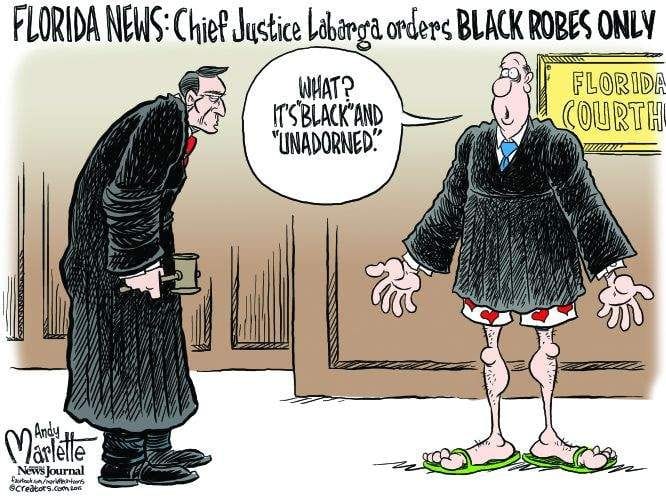 A., Marlette. (2015, May 21). Florida News: Chief Justice Labarga orders Black Robes Only [Cartoon]. Retrieved July 16, 2018, from http://www.tampabay.com/opinion/editorial-cartoons-for-may-22/2230632
Not a member, but looking to become one? Please follow the links for the membership form and fees, and a full list of PLA membership benefits. You may also contact the PLA Library Staff by email, and they will be happy to assist you.
As a friendly reminder, the Peel Law Association Library, Lawyers' Lounge and related services are open to all lawyers who are in good standing with the LSO, articling students, and LPP candidates.
---