Peel Law Association - Latest News
Posted by Peel Law Association on 15 June 2018
In need of a break from those case files? Something to keep you awake as you wait for the jury to return? Looking for a new read for the weekend?
Be sure to check out the PLA Novel Nook - a place where you can find a leisurely read, located just inside the PLA Library doors.
It is a quiet reading area with novels for browsing and borrowing - no signout required!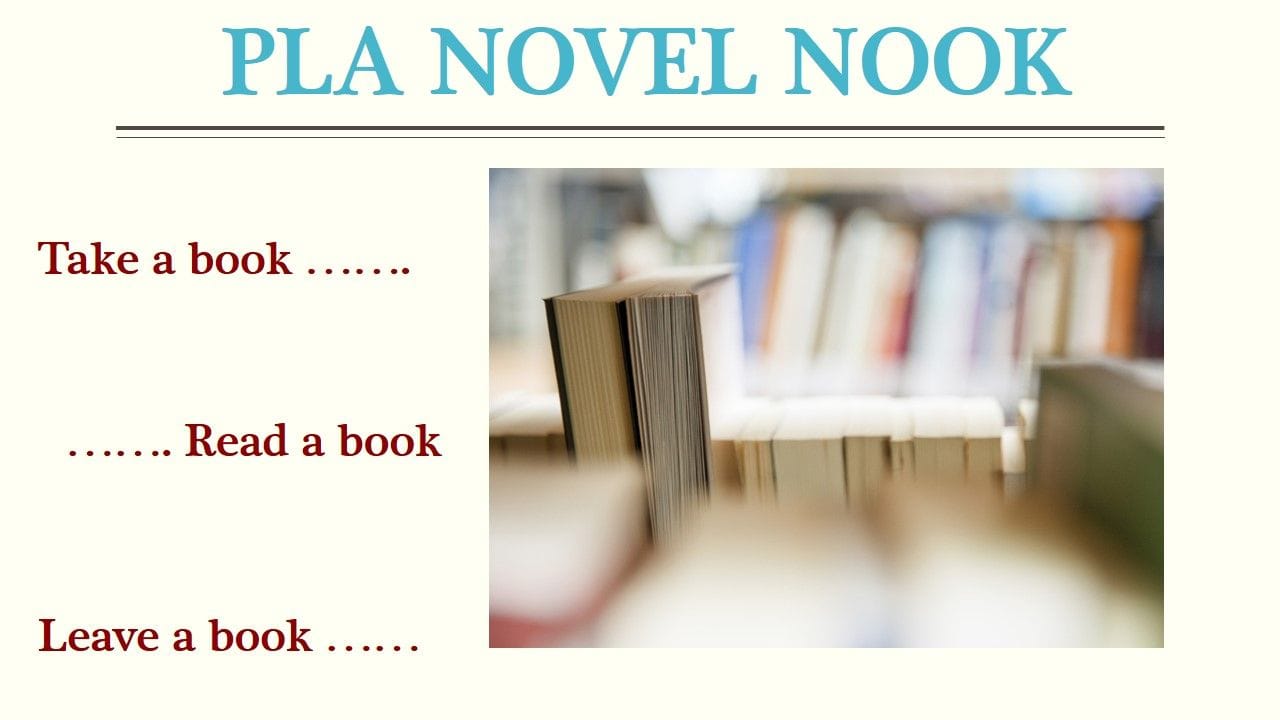 If you have any books you would like to donate, you can bring them into the library during our regular office hours of Monday through Friday 8:30 AM to 5:00 PM. You can also drop them into the Book Return drop-off box located in the PLA Lawyers Lounge, to the left of the Library entrance doors (beside the T.V.).
Please note, we will not be accepting law books through the PLA Novel Nook initiative. If you have law books you wish to donate, please contact the PLA Library in advance.