Book Spotlight - April 2021
Posted by Peel Law Association on 9 April 2021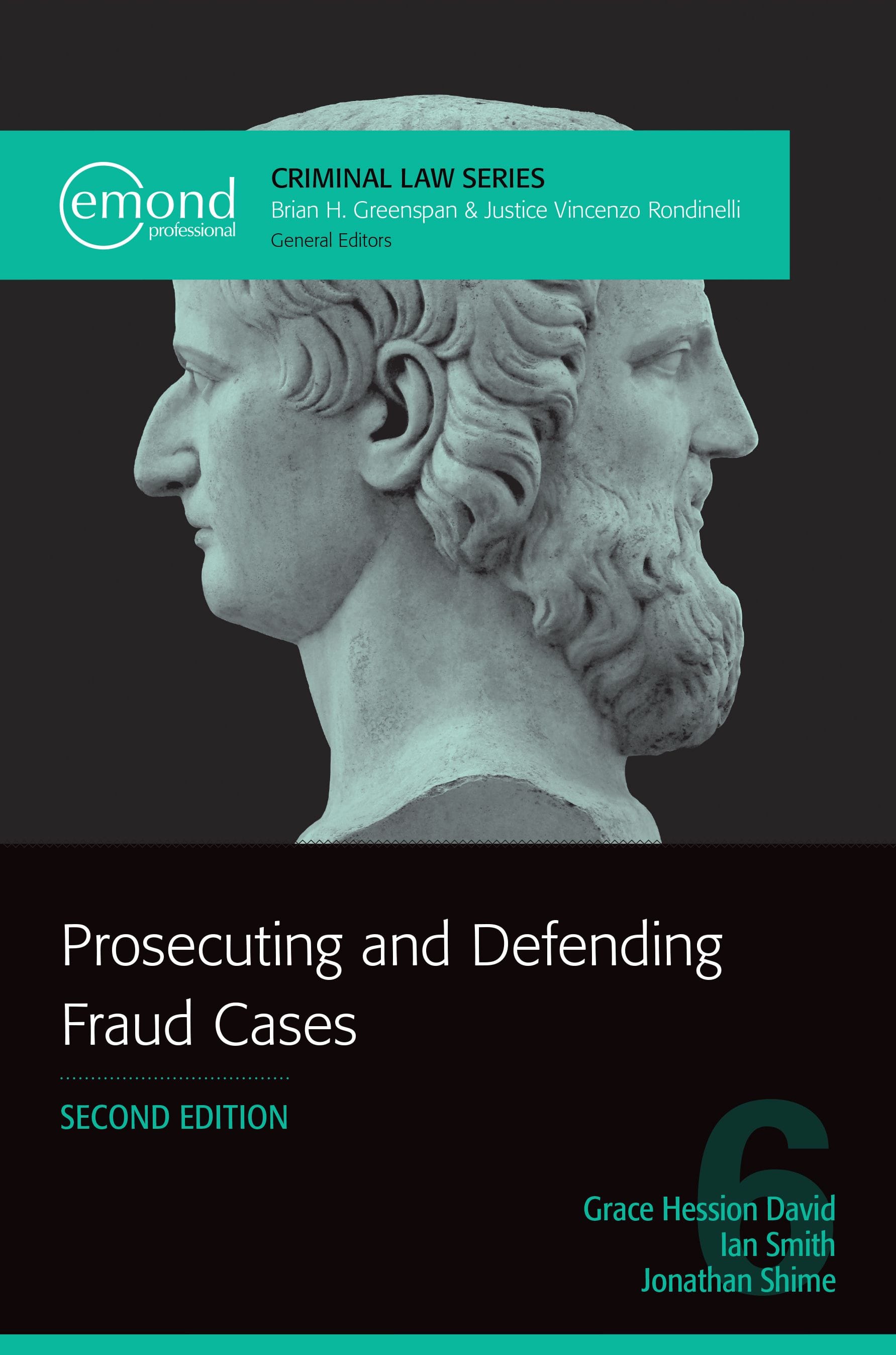 Continue to watch this space for promotions highlighting one of the books recently added to the PLA Library collection, as well as old favourites we think may be of interest to our PLA Library users.
Today's spotlight is on the book, Prosecuting and Defending Fraud Cases, 2nd Edition by Grace Hession David, Ian Smith, and Jonathan Shime.
Published: October 2020 by Emond.
The reality is that crime, specifically fraud, is becoming more common, organized, and complex. The increase in white-collar offences has changed the way society is tackling fraud, from police services across Canada developing specialized units for fraud investigation to regulatory bodies pursuing severe disciplinary measures. Read more.


TABLE OF CONTENTS
1. Pre-Charge Considerations
2. Judicial Interim Release
3. Fraud and Disclosure of the Case
4. Material Elements of Fraud
5. Admissibility
6. Sentencing
7. Restitution
8. Forfeiture
9. Criminal Organization Fraud
10. Regulatory Issues
11. Fraud-Related Offences
12. Cyber Fraud in Canada
Please be aware that the Peel Law Association facility (Lawyers' Lounge and Library) is closed to in-person access in keeping with the public health directives and as a matter of professional responsibility to PLA Members, PLA Employees and Visiting Counsel.
This item will be available for signout once staff return to the PLA Library onsite. Please note, borrowing privileges are limited to current PLA Members in good standing.
For a full listing of all of the new items added to the PLA Library Collection, please watch for your next issue of Peel Briefs (for PLA Members Only) or take a look at the New Books list for the current calendar year published in the Members' Corner.
---
Not a member, but looking to become one? Please follow the link for the Membership Form and Fees. You may also contact the PLA Library Staff by email, and they will be happy to assist you. It only takes moments to join, and the PLA Library Staff can process memberships on the spot. Once payment is received, you can take advantage of all your PLA Membership Benefits, including discounts on CPD programs and social events.
As a friendly reminder, the Peel Law Association Library, Lawyers' Lounge and related services are open to all lawyers who are in good standing with the LSO, articling students, and LPP candidates.

Author:
Peel Law Association
About: Established in 1947, the PLA exists to promote, protect and advance the interests of its members by providing resources to enhance the practice of law. The PLA advocates for its members' interests as lawyers, which can impact justice issues that can affect the residents of Peel Region.