Fireside Chat with the Honourable Justice Leonard Ricchetti
Posted by Peel Law Association on 25 April 2022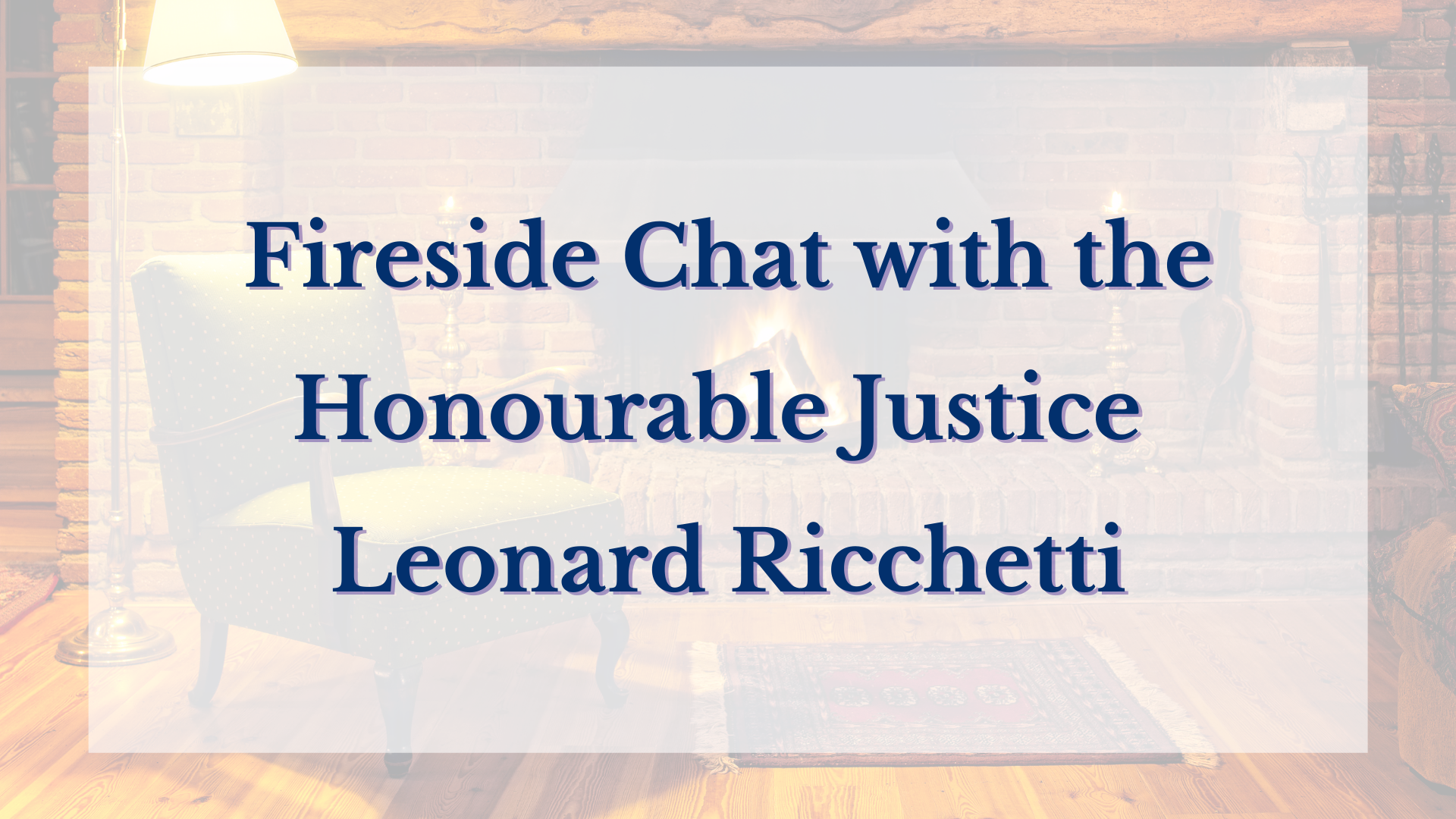 May 12, 2022 | 5:00 PM - 6:00 PM
Hybrid CPD (In-person at PLA Lounge and online with Zoom)
Kindly note that this is a pilot of the hybrid presentation of a CPD. We may need to switch registrants from in-person to Zoom.
Click here for more information!
Click here to submit your online registration form for the program. Once PLA staff receive your completed registration form,
they will email you a confirmation of receipt along with instructions on how to submit your payment online.
Registration and Cancellation Policy: Registration is not complete until payment is received. No refunds will be issued unless 48 hours written notice is provided prior to the event.
---
Not a member, but looking to become one? Please follow the link for the Membership Form and Fees. You may also contact the PLA Library Staff by email, and they will be happy to assist you. It only takes moments to join, and the PLA Library Staff can process memberships on the spot. Once payment is received, you can take advantage of all your PLA Membership Benefits, including discounts on CPD programs and social events.
---
As a friendly reminder, the Peel Law Association Library, Lawyers' Lounge and related services are open to all lawyers who are in good standing with the LSO, articling students, and LPP candidates.
---

Author:
Peel Law Association
About: Established in 1947, the PLA exists to promote, protect and advance the interests of its members by providing resources to enhance the practice of law. The PLA advocates for its members' interests as lawyers, which can impact justice issues that can affect the residents of Peel Region.