Legal Database | RangeFindr
Posted by Peel Law Association on 15 July 2021
RangeFindr
PLA Members now have exclusive access to RangeFindr - a database that helps find criminal sentencing ranges.
RangeFindr works by selecting search terms, known as tags, to help narrow down the specifications for the sentencing range. Searches can be narrowed down by Offence, Accused's Pre-Sentence Behaviour, Condition, Details about the case and more.
You can access RangerFindr by logging into the Members' Corner.
Also, did you know PLA Members receive FREE legal research . The PLA Library staff will be happy to assist you with your research needs, including sentencing searches.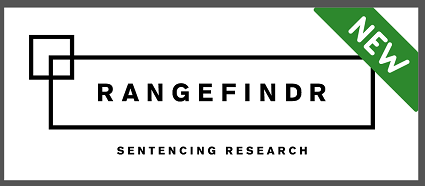 Not a member, but looking to become one? Please follow the link for the Membership Form and Fees. You may also contact the PLA Library Staff by email, and they will be happy to assist you. It only takes moments to join, and the PLA Library Staff can process memberships on the spot. Once payment is received, you can take advantage of all your PLA Membership Benefits, including discounts on CPD programs and social events.
---
As a friendly reminder, the Peel Law Association Library, Lawyers' Lounge and related services are open to all lawyers who are in good standing with the LSO, articling students, and LPP candidates.
---
| | |
| --- | --- |
| | FOLLOW US ON: |

Author:
Peel Law Association
About: Established in 1947, the PLA exists to promote, protect and advance the interests of its members by providing resources to enhance the practice of law. The PLA advocates for its members' interests as lawyers, which can impact justice issues that can affect the residents of Peel Region.