Library Closure - 2019 Canada Day
Posted by Peel Law Association on 27 June 2019
The Library will be closed on Monday, July 1, 2019 for Canada Day.
We will return to regular business hours on Tuesday, July 2, 2019 at 8:30 am.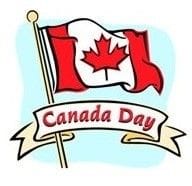 Thank you,
PLA Library Staff
---


Author:
Peel Law Association
About: Established in 1947, the PLA exists to promote, protect and advance the interests of its members by providing resources to enhance the practice of law. The PLA advocates for its members' interests as lawyers, which can impact justice issues that can affect the residents of Peel Region.