Brampton Courthouse Information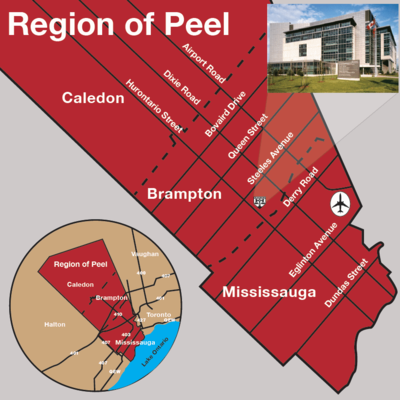 Peel Courthouses - Wi-Fi
Wi-Fi services are available at 7755 Hurontario Street and 7765 Hurontario Street. Counsel, advocates, self-represented clients and other justice participants who are regularly in the courthouse can register for a six-month OPSGuest Wi-Fi account.
This account will also enable access to the OPSGuest Wi-Fi service in any of the 75 courthouses that has the service installed. The OPSGuest Wi-Fi service is available in courtrooms, but users are advised not to rely upon the service to present a case.
Each base courthouse also offers a Public Wi-Fi service (OG Public Wi-Fi). This service does not require pre-registration, but is only provided in areas where the public congregates (e.g., jury assembly rooms, cafeterias, lobbies/atriums, public seating areas, etc.).