PLA Family Bar - Request for comments
Posted by Peel Law Association on 7 April 2016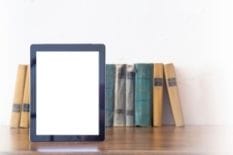 Family Law Survey
The Minister of the Attorney General along with the Law Society of Upper Canada have decided to explore whether to open the delivery of family law services (not including C.A.S. matters) to paralegals, law students and law clerks. The Honourable Justice Annemarie E. Bonkalo has been appointed to lead a review.
Her Honour has been asked to look at the following:
1. Identify the legal services at different stages in a family law matter which, if provided by persons in addition to lawyers, could improve the family justice system by better enabling people to resolve their family law disputes.
2. Identify persons other than lawyers (e.g., paralegals, law clerks and/or law students) who may be capable of providing those family legal services with appropriate safeguards put in place (e.g., education, training).
3. Recommend procedures, mechanisms and/or safeguards (such as education, training, insurance, regulation and/or oversight) to ensure the quality of family legal services provided by alternate legal service providers.
A full review of the mandate of the Honourable Justice Annemarie E. Bonkalo can be found at http://www.attorneygeneral.jus.gov.on.ca/english/family/legal_services_consultation_paper.html

Please check your email with a link to the PLA Survey on this issue.

Author:
Peel Law Association
About: Established in 1947, the PLA exists to promote, protect and advance the interests of its members by providing resources to enhance the practice of law. The PLA advocates for its members' interests as lawyers, which can impact justice issues that can affect the residents of Peel Region.