Upcoming Event - Breakout with the Bench
Posted by Peel Law Association on 2 June 2023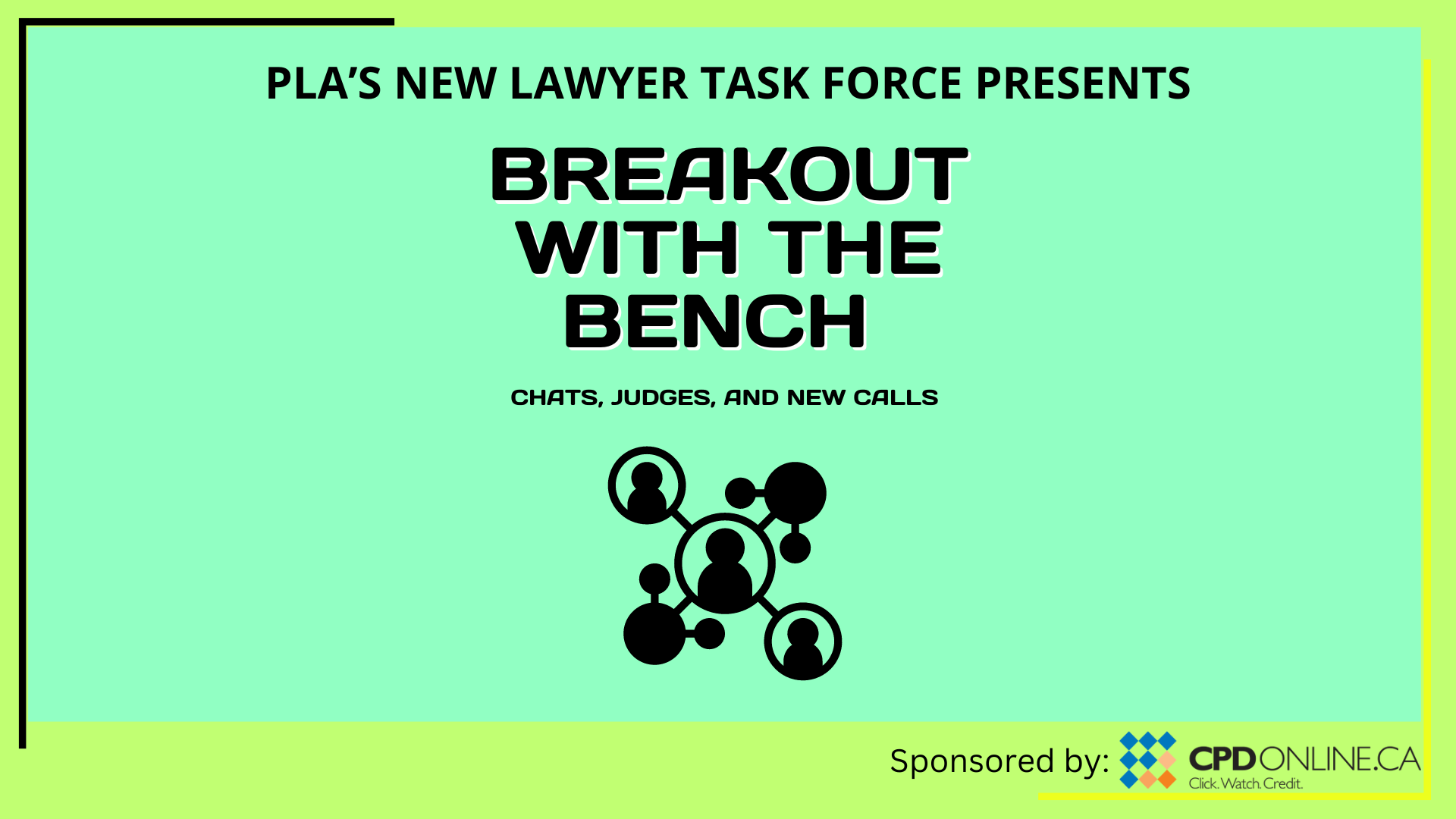 Breakout with the Bench
We invite all newly called lawyers (2018+) to join us for this professional networking event.
June 22, 2023 | 4:00 PM - 6:00 PM | PLA Library & Lounge
RSVP at library@plalawyers.ca

Author:
Peel Law Association
About: Established in 1947, the PLA exists to promote, protect and advance the interests of its members by providing resources to enhance the practice of law. The PLA advocates for its members' interests as lawyers, which can impact justice issues that can affect the residents of Peel Region.